NIHONGIGAN KENKYUSHO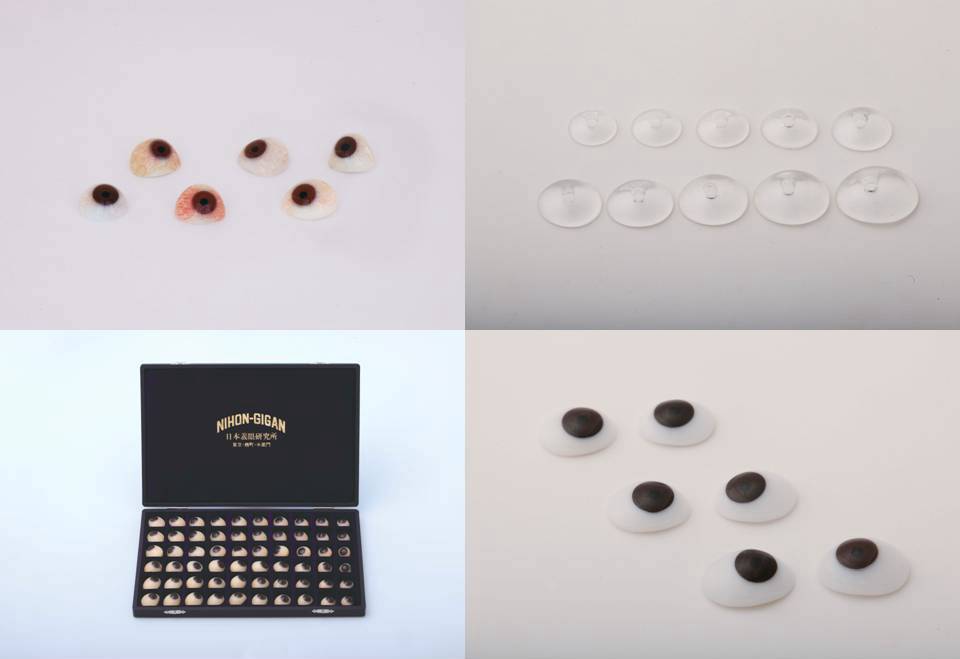 NIHONGIGAN KENKYUSHO was established in 1948.
Since then we have been using acrylic plastic material to make
artificial eyes. Acrylic plastic material is easily worked, rich in durability and conformity, and is comfortable in the eye socket.
Acrylic plastic is harmless to the body.
We use only the best pigments that have been proven to never fade.
We are highly regarded among customers and ophthalmologists.
Artificial Eye custom designed for special purposes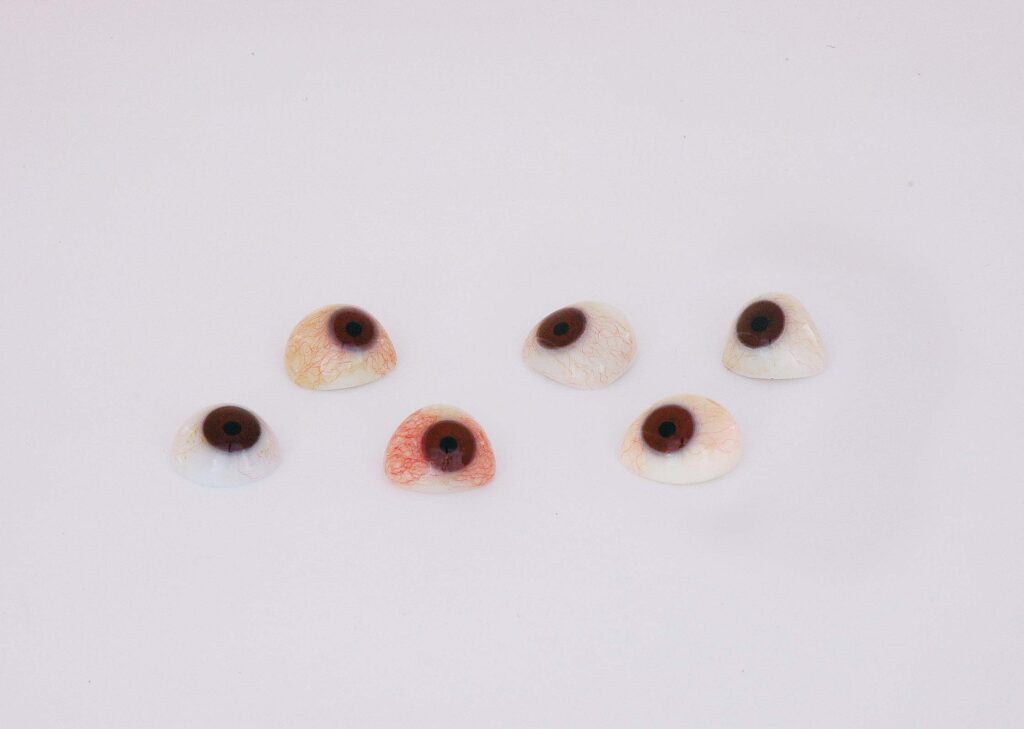 An artificial eye is carefully designed after enucleation of the eyeball.
An artificial eye used to cover an atrophic eyeball is also available.
They are almost indistinguishable from normal eyes.
It is necessary to visit our office to custom fit your artificial eye.
Our main office is in Tokyo and we have three additional ranches.
The cost of an artificial eye for an enucleated eye will be covered by insurance.
Normal Artificial Eye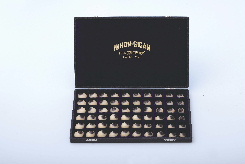 You can choose from standardized shapes and colors when choosing our artificial eyes.
A fitting set with 60 samples of both thin and thick artificial eyes is available for try.
Each artificial eye is numbered to help specify your choice.
A clear artificial eye with a small window to stabilize the eye bed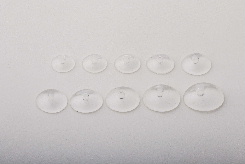 This type of artificial eye help stabilize the eye bed.
(Size:23,25,27mm)
Artificial Eyes for Eye Bank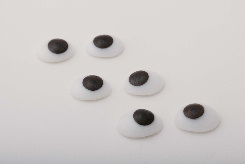 These are used for Eye Bank, made of acrylic plastic and combustible. Not suitable for ordinary people.
(Size;23,25,27mm)
Artificial Eyes for Epithese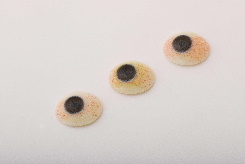 These are used to replace part of a lost eye or an eye socket due to an external injury or tumor.
For more details, please ask us.
※ Artificial resin eyes are not available at this time.
※ Keep acrylic plastic away from alcohol.
Nihongigan Kenkyusho Co.Ltd.
1-5-4-108 koujimachi, Chiyoda-ku, Tokyo, Japan
Phone:(81)-3-3261-8171 Facsimile:(81)-3-3234-0710
E-mail:nihongigan@gigan.co.jp